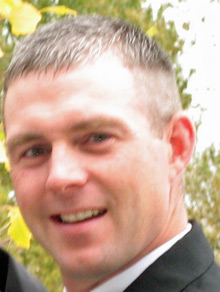 Russ White
Broker
Russ White brings a diverse set of skills to the Central Oregon Real Estate community. With experience in banking, custom home building and providing Farrier services throughout Central Oregon, Russ's knowledge of this playground we call home is vast.
No stranger to Central Oregon and its communities growing up, Russ moved to Bend in 2006 with his wife and two young sons. He developed his own Farrier company and is one of the most sought after in this community. Before moving to Central Oregon Russ was a building superintendent for large custom homes in the Lake Oswego and surrounding areas of Portland OR. Combining his home building knowledge and familiarity Central Oregon, Russ will be an asset to all your home purchasing or selling needs.
Russ not only works hard but knows how to play hard as well. His hobbies include hunting, fishing, camping and spending lots of time outdoors. As an Eagle Scout himself, Russ is now providing leadership as the "Cub Master" for his son's Cub Scout pack as well as coaching youth football for Bend Parks and Rec.
Russ's Farrier business has given him excellent exposure to "horse & acreage properties." His clientele gives him insight and access to this particular community of buyers and sellers. So when you're ready to navigate through the real estate market, give Russ a call, send him an e-mail or find him on Facebook.